On September 17, Qingdao Xinguangzheng Animal Husbandry intelligent whole house system press conference and strategic cooperation signing ceremony was held in Qingdao World Expo City.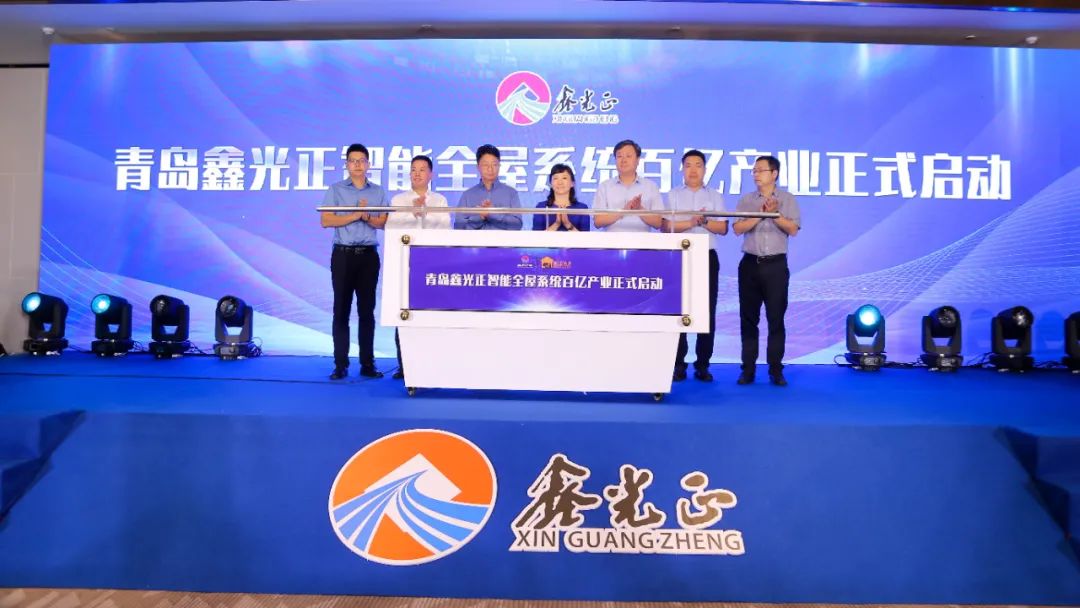 Pingdu vice mayor Xu Jun, pingdu economic development zone working committee secretary, director of the week, Qingdao hisense Hitachi air conditioning department minister Gao Liangang depending, Shen Qinwei pump industry co., LTD., general manager of southern China, shandong the embellish machineryco.,LTD.,generalmanagerofjianqiang pan, new hope and poultry industry, vice President of the institute of BU esysse, Ph.D., Sun Jiongguang, chairman of Qingdao Xinguang Zheng Steel Structure Co., LTD., Wang Baoming, General manager of Animal Husbandry Company, Wang Xingang, general manager of air conditioning equipment technology and other leaders and guests attended the event.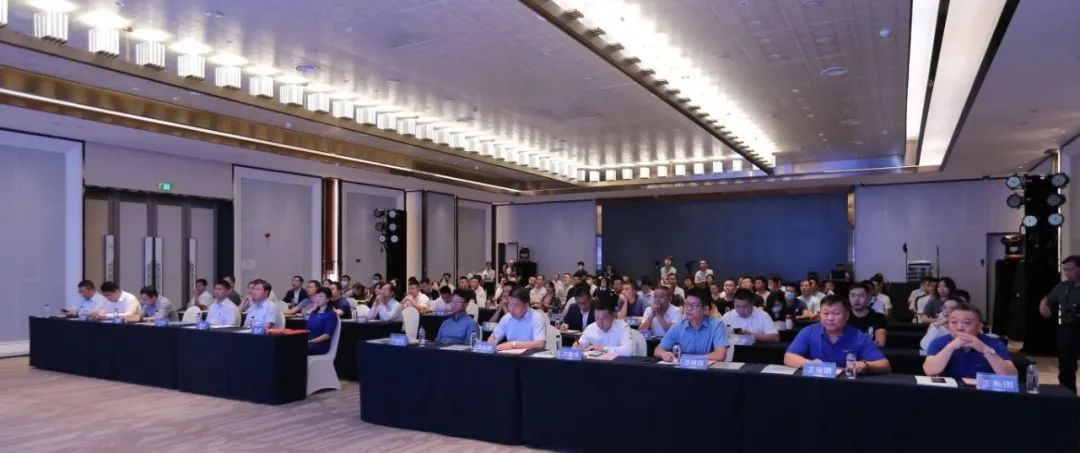 At the ceremony, Xu Jun, Gao Liangang, Shen Qinwei, Sun Jiongguang respectively delivered a speech. And signed the project cooperation framework Agreement of Xinguangzheng Intelligent Whole House System Industrial Park with Pingdu Development Zone; Signed strategic cooperation contracts with Qingdao Hisense Hitachi Air Conditioner and Southern Pump;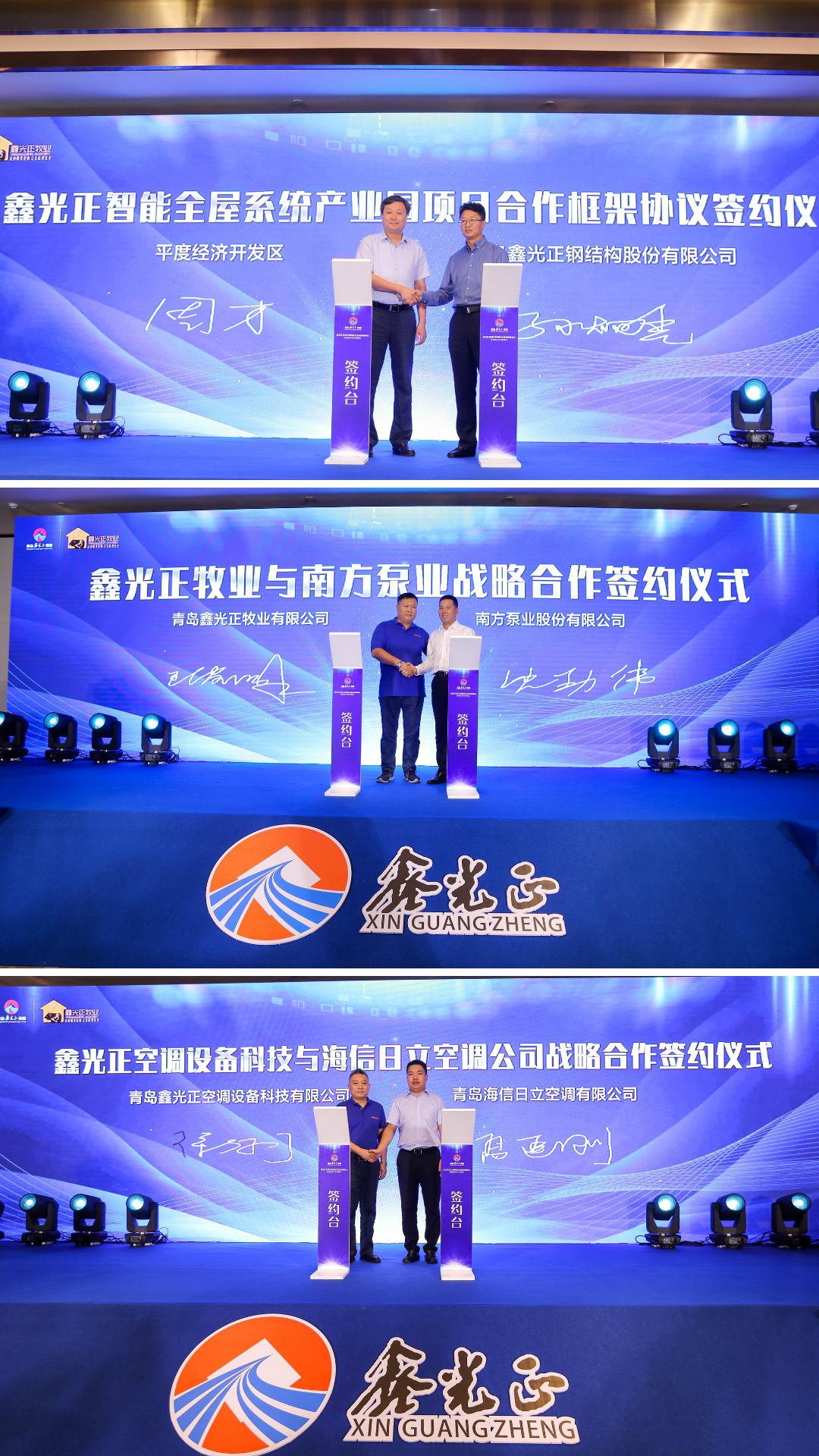 As Sun Jiong light the chairman in his speech said, XinGuang is 22 years of growing up, 22 years, is leading customer support along the way, XinGuangfromselfcentered trot for the center to facilitate his maturity, today in the fission of the construction of the ecological development, based on the win-win cooperation and trust chain construction mode of iec fission, Laid the foundation of ten billion enterprise. Today, at the new starting point of the company, Xinguang will continue to adopt the international vision and seek greater development with a larger pattern.