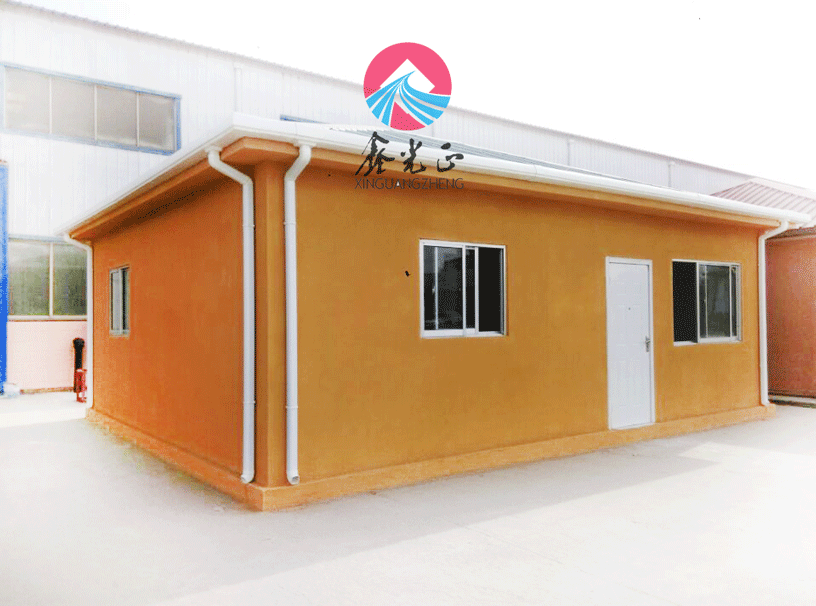 Sandwich Panel, EPS Sandwich Panel house
  1)Sandwich Panel Type
  -- With EPS grain
  --With Ceramsite
  2)Sandwich Panel Composition
  Face: Calcium Silicate Board
  Core: Cement+EPS Polystyrene Foam+Sand
  3 Specifications
  Length: 2270/2440/2700/3000mm
  Thickness: 50/60/75/90/120/150/180/200mm
  Width: 610mm
  4 Advantages 1) Heat insulation and Preservation The major material is polystyrene grains and other anti-freezing and heat preserving environmental protection materials, which could adjust the indoor temperature at a constant range thus achieving the effects of ecological adjustment.
  2) Waterproof and Fireproof The face panel of energy-saving boards on both side are 5mm calcium silicate fireproof board and the main materials is a mixture of cement, sand, fly ash etc. 3) Sound insulation and Absorption The inside construction material (EPS polystyrene grain) functions well in sound insulation and sound-absorbing.
4) Easy construction and Time Saving For the same construction work that takes 12 people and 60 minuses to complete with traditional blocks, only 3 people and 60 minutes will do with boards, thus can save a lot of labor and time cost for the construction part. 5) High intensity and Quake Proof The energy saving boards are all with high intensity and the earthquake resistance can reach 8.5 magnitudes. 6) Space and Cost Saving For its thickness and lightweight features, the building area is largely increased and saves the cost construction structure a lot.
  5 Products application
  Floor System
light weight compound sandwich panel can be innovatively used as floor board. This system has the outstanding advantages such as hight load-bearing capacity, anti-static electricity, friction resistance, high strength, convenient for wire groove and water pipe inbuilt, corrosion resistance, no deformation, no split, etc., which is much suitable for the fields including the floor plate of additional top floor, factory, workshop, warehouse, etc.
  Villa&Exterior Wall System
Light weight compound sandwich panel can automatically adjust indoor air and water content with the season and climate changes, and such ecology effect just goes with the tide of modern residential building. It is widely applied to various modular house, low buildings, apartment, villas, and city house, etc.
  Interior Partition System
With excellent fireproof, best hanging force, sound insulation, heat insulation, waterproof, easy installation and the like characteristics, light weight compound sandwich board have been widely applying to the special positions like partition panel of high-rise and mega-high-rise buildings.
  Roof System
  Light weight compound sandwich panel roof system brings brand-new added value and application idea to the traditional roof construction. The features of light weight and hight strength reduce the use of roof beam-column, reduce the consumption of materials, improve security; Its easy construction time, which bring out its hight integrated performance.