Project location:Indonisia
Area:7396.5m2
Roof material:0.5mm metal sheet+75mm glass wool
Wall material:0.5mm metal sheet
Inside of the workshop,there are two units of double beam crane with capacity of 10ton,one unit gantry crane with capacity of 3ton.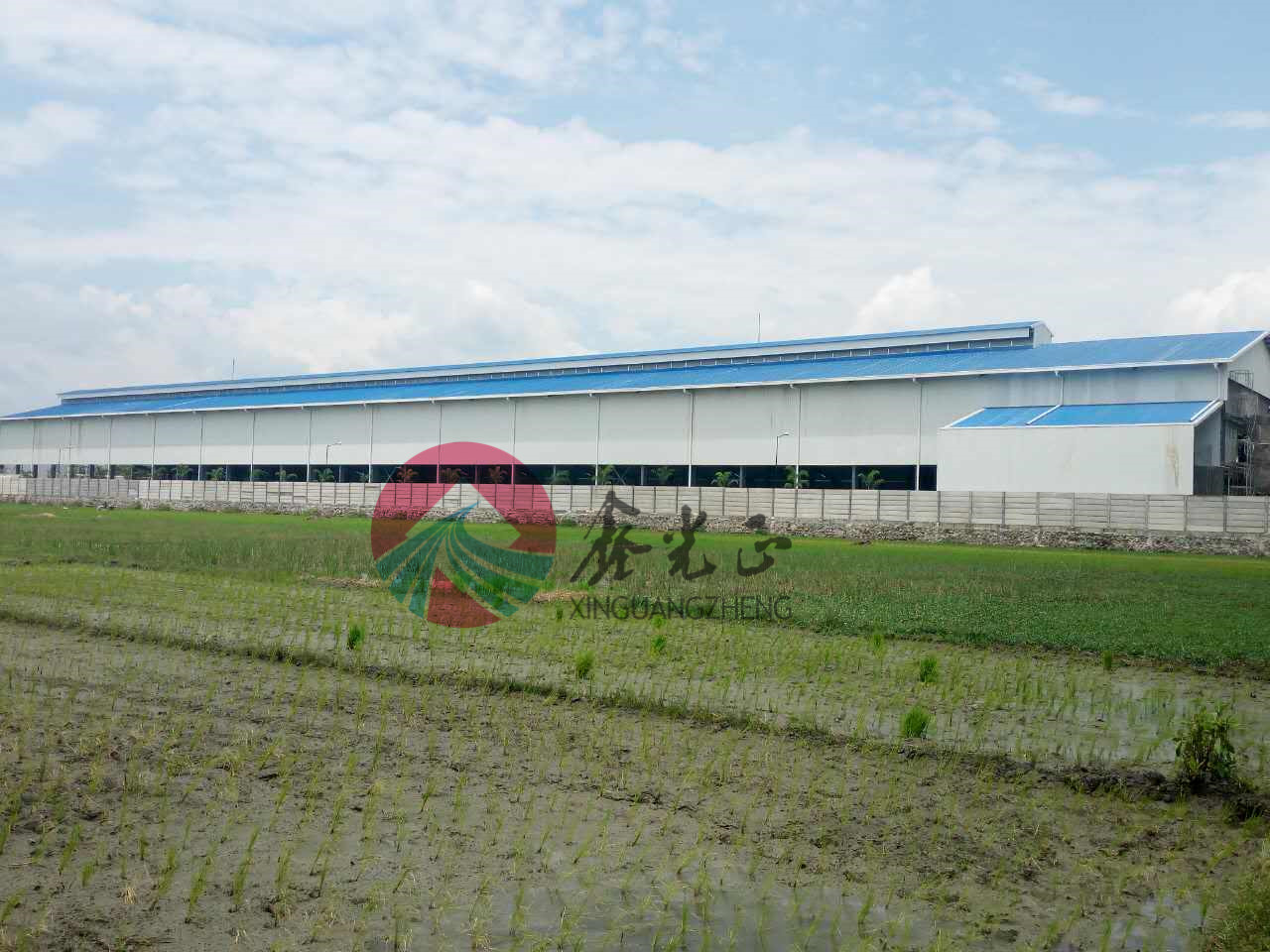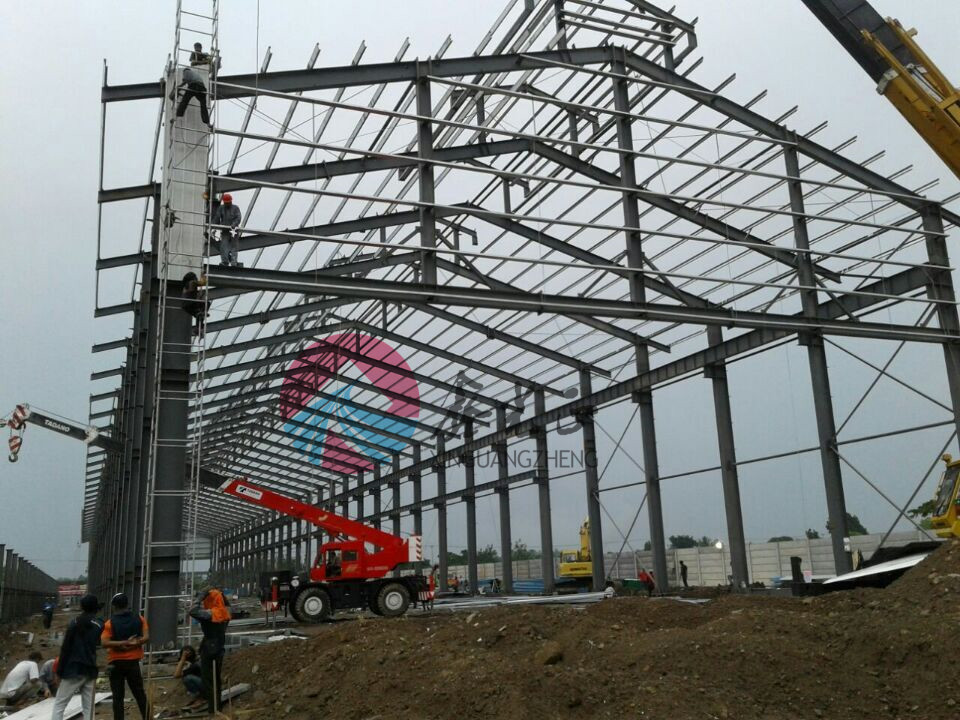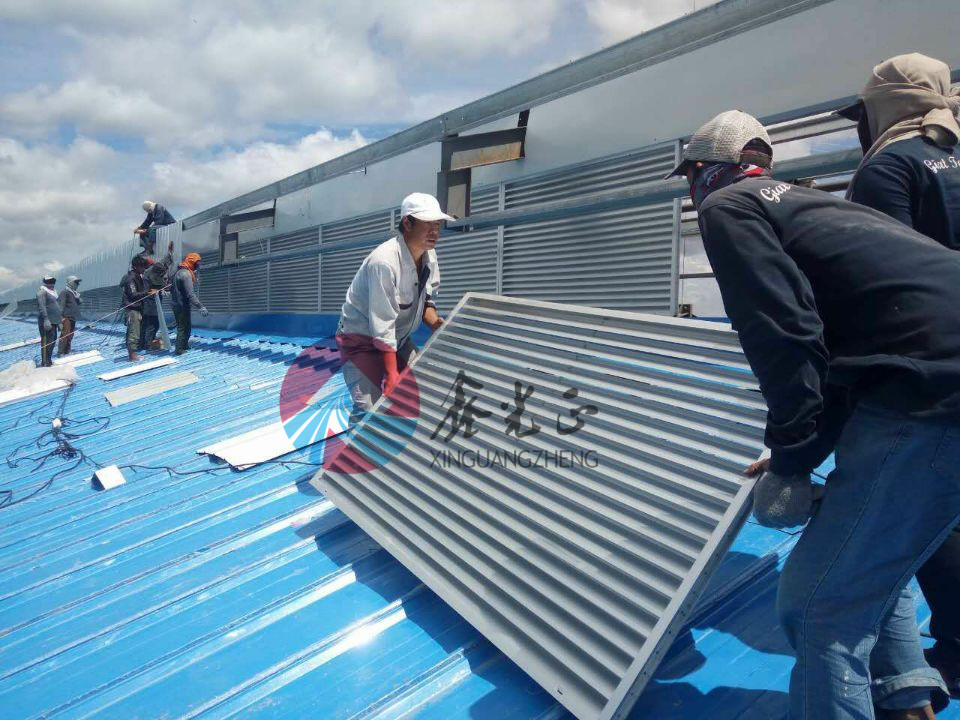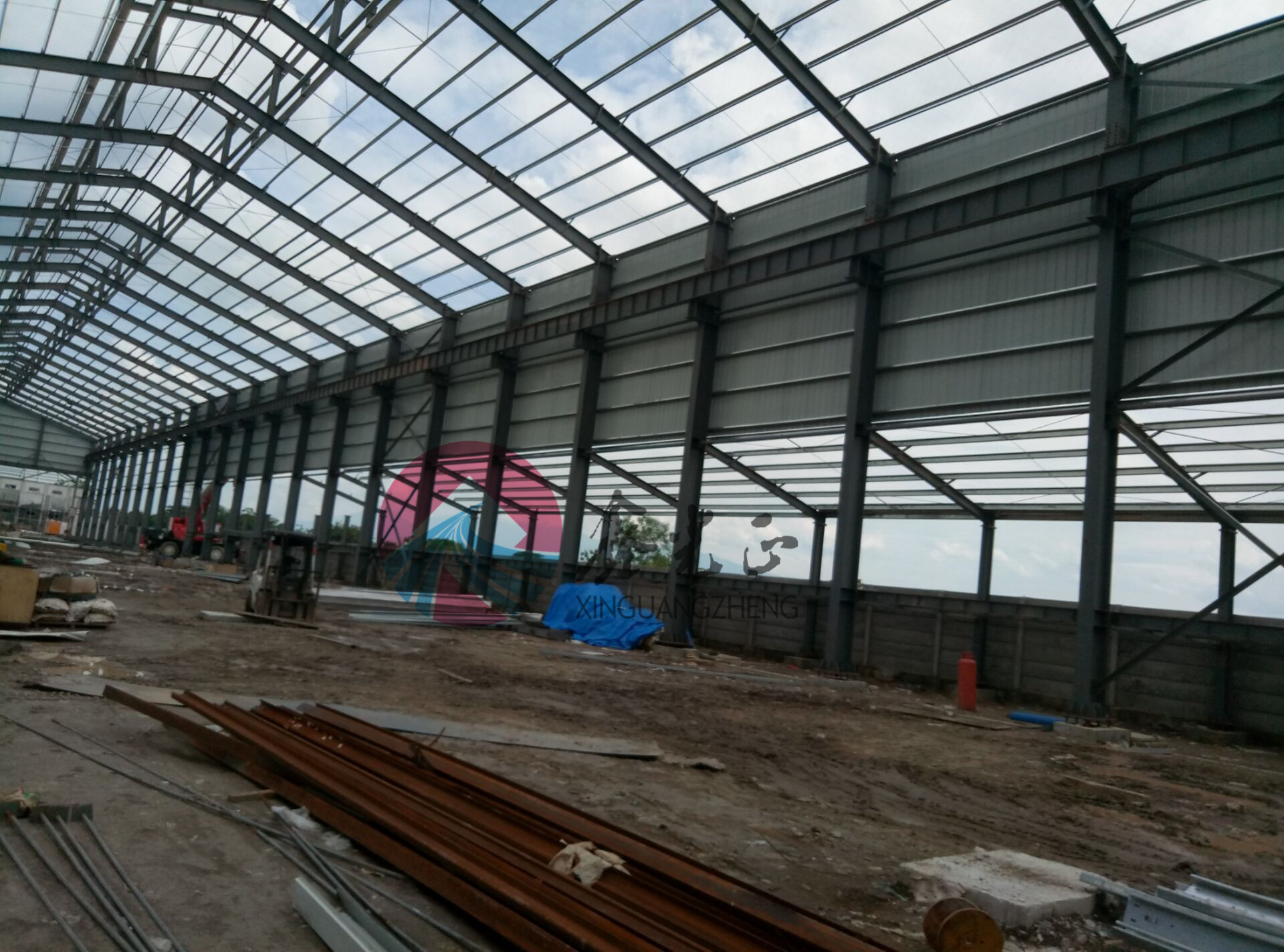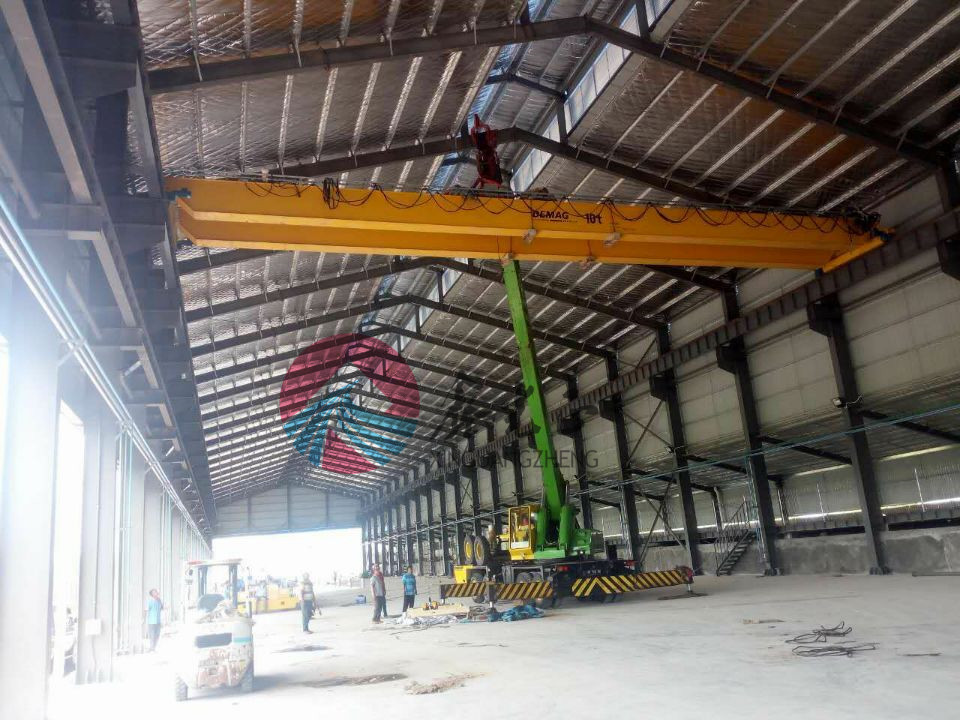 Advantages of Pre Engineered Buildings:

• FASTER OCCUPANCY
• MORE ECONOMIC THAN CONVENTIONAL STRUCTURES
• SINGLE SOURCE RESPONSIBILITY
• LOWER COST
• FLEXIBILITY IN EXPANSION
• LARGE CLEAR SPANS
• QUALITY CONTROL
• LOW MAINTENANCE
• ENERGY EFFICIENT ROOF AND WALL SYSTEMS
• ARCHITECTURAL VERSATALITY

Applications of Pre Engineered Building Systems:

In view of the many advantages of PEBs over other types of buildings & structures, they are ideally suited for almost all types of medium to large size steel buildings. Whenever and wherever one or more factors like faster occupancy, large clear spans, excellent aesthetics, corrosion resistance, better load bearing capacity against high wind/ seismic loads, etc are important, then PEBs are the most obvious and preferred choice world over. Here are some of the popular applications of PEBs.

• WARE HOUSES
• LARGE FACTORIES/ MANUFACTURING PLANTS
• ENGINEERING WORKSHOPS
• SMALL INDUSTRIAL SHEDS
• OFFICES
• GAS STATIONS
• VEHICLE PARKING SHEDS
• SHOW ROOMS
• SUPERMARKETS
• AIRCRAFT HANGERS
• SCHOOLS & COLLEGES
• SPORTS AND RECREATIONAL FACILITIES
• HOSPITALS
• LABOUR CAMPS
• LOW COST HOUSING
• ETC.
web:www.structuresteelcn.com contact:+86 15966868228
steel structure manufacture