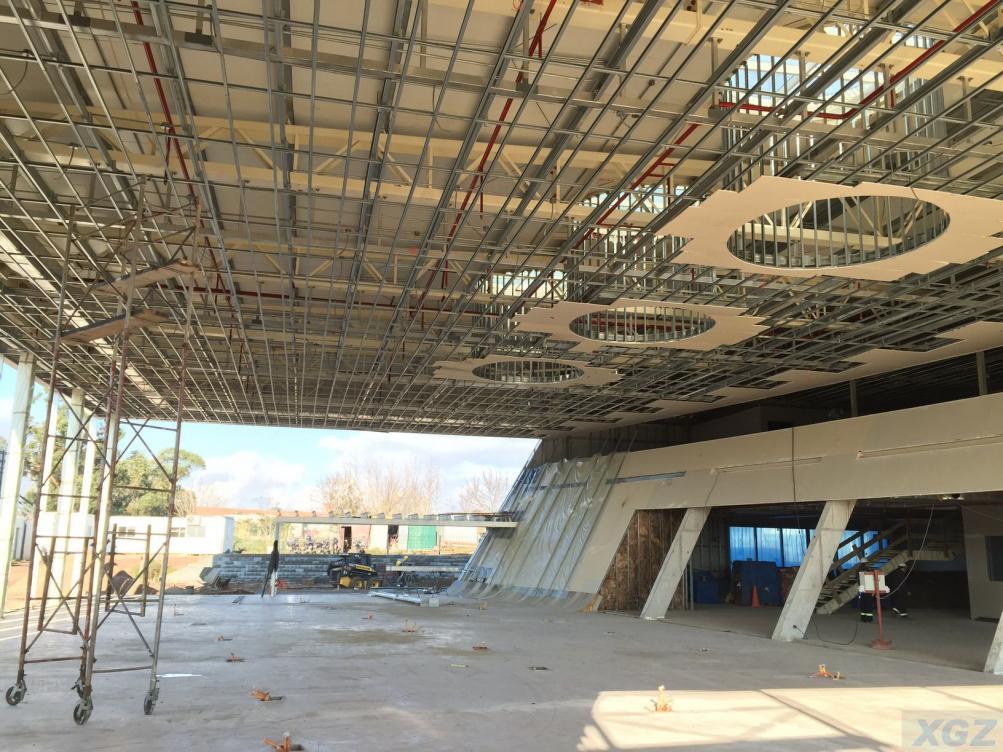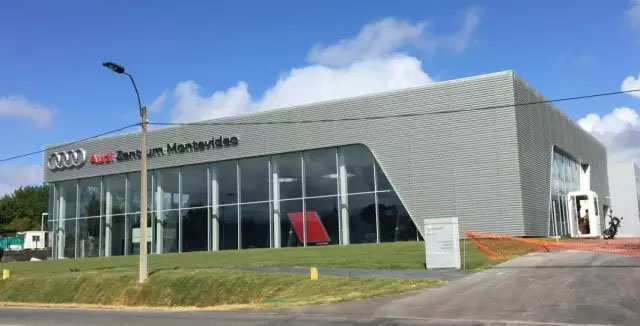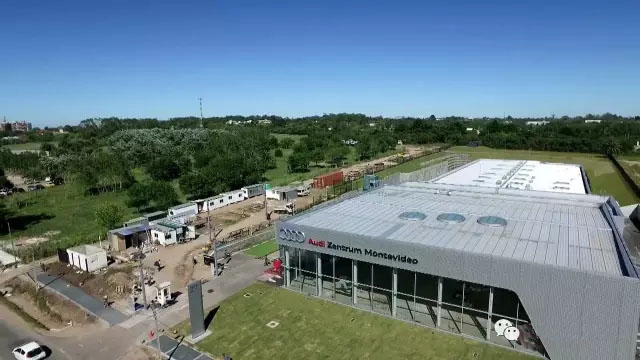 Description of steel structure car showroom:
Name of Building: Car Showroom and maintenance Workshop
Building Area: 4600 m2
Location: Montevideo Uruguay
Project Details of steel structure car showroom:
Main showroom structural steel roof was made of truss structure,and box steel for poles;
Maintenace workshop Roof is H-section beam, column is H-steel beam as well;
Wall cladding is horizontal-assembling PU sandwich panel;
Roof cladding is EPS sandwich panel;
Thermal isolation Aluminum sliding window;
Steel structure car showroom installation quality control:
(1) before installation, the construction unit of product certification, design documents and deal with members assembled records for inspection, record the size of the component and the reinspection do not coincide.Deformation of steel structure, defects exceed the allowable deviation, should be handled.
Before the installation, should prepare a detailed measurement and correction of the process, the welding of thick steel plate shall be installed in the welding process test of simulated product structure before, prepare the corresponding construction technology.Wriggle through the earth to assemble good roof should be preset a certain degree.
(2) steel structure hoisting in place, after dealing with components such as design requirements for control point positioning axis, elevation measurement marking, for lifting the butt joint quality inspection before welding.Temporary support wave and steel cable is installed in order to make the security and stability of steel roof in construction process.
(3) the steel structure installation, the construction unit shall submit each common component after lifting the elevation dimension, welding, painting and so on were submitted to supervision of acceptance.
web:www.structuresteelcn.com contact:+86 15966868228
steel structure manufacture