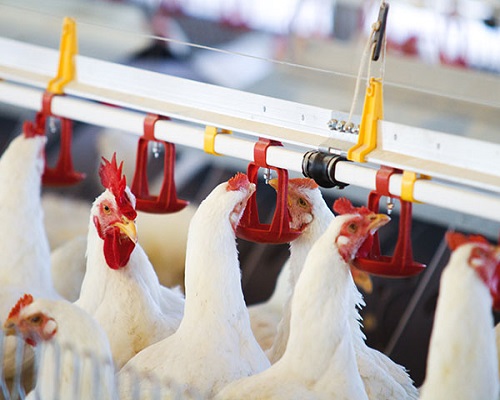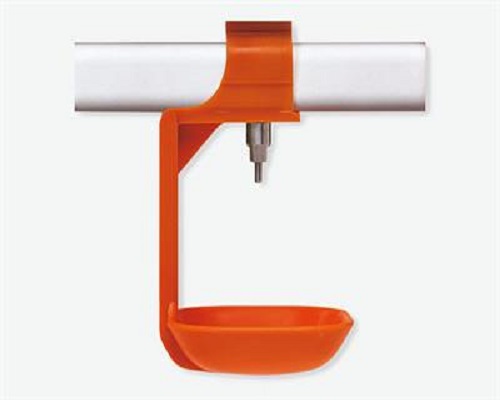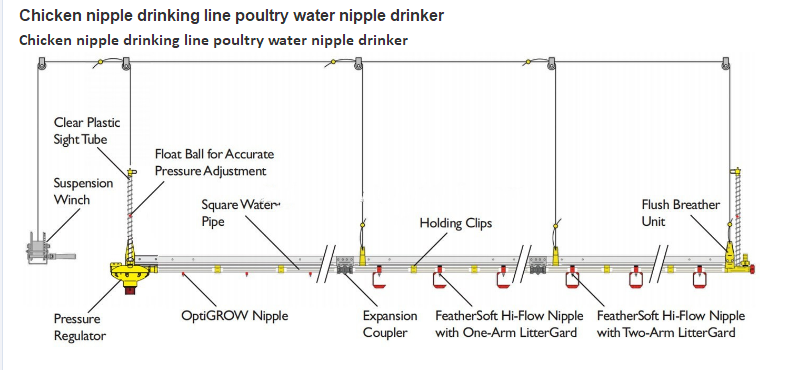 Poultry farm automatic chick/ duck/ broiler/layer water nipples
(1)Nipple drinkers unique design, strong and durable, for the chickens to provide health, healthy water environment.
(2)360 degrees may contact surface available for day-old chicken from a drinking water.
(3)All stainless steel contact, stainless steel ball, J-type connector card, reliable, easy connection
(4)Water evenly, no leakage, long life.
poultry drinking system provides a better cage environment because it is the closed drinking system for chickens and the hygiene of the drinking water can be guaranteed. There are always enough clean water pointing over the entire floor area for all chicken.
Nipple Drinkers Chicken Farming Tools Description:
1. Poultry drinker&feeder is made of super quality plastic
2. With Anti-UV additive
3. Professional design with galvanized hanging
4. Transferable design easy for wash
5. Kinds of color is available
6. Screen printing is available

It is brilliant for all those parts below.
1.Made up of plastic, so it's light in weight and long life span in usage
2.No leaking ,save water & feed .convenient to dismantle & use .The nipple is made of stainless steel ,so no leaking .it is designed in a scientific way ,very easy to install &dismantle .
3.Keep the water from dropping onto the floor, so it can be dry. Improving the environment of the shed.The nipple is made of cone shape stainless steel ,so the water can't drop onto the floor ,to keep the shed dry.
4.the drink cup is small and installed on the pipe ,so it can save a lot of raising space.
5.automatic function lower the labor intensity .
6.water is inside the pipe ,so it can be clean & fresh .also ,it can prevent the epidemic.
The nipple drinking system is using the material and scientific design to make sure the the chickens can grown up with a healthy drink and a comfortable environment.

Poultry Nipple Drinker has shown us their advantage.
Its water keep poultry without sickness.
Its heavier bar seal the water without flow when the chicks do not drinking.
Can keep the litter dry.
It will be give your birds as much water as they need without wasting a drop.
Details of Thread type of chicken nipple drinker .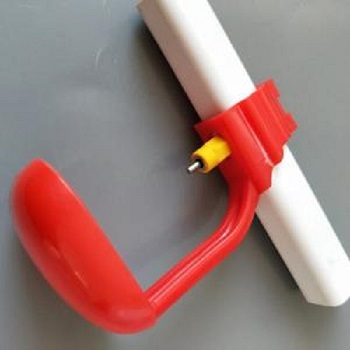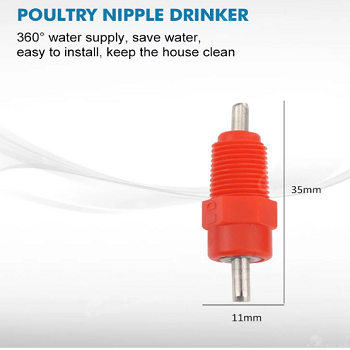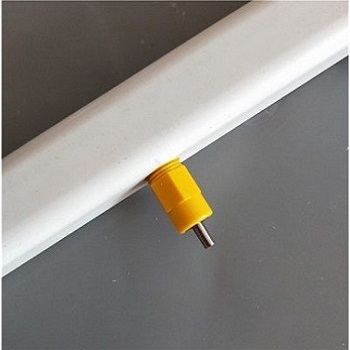 Main features:
1. High strength, corrosion resistance;
2. Long using life and recyclable;
3. Color and size are same;
4. Maintenance free and safer than wooden;
5. Can print your LOGO as your require;
6. Plastic with 100% PP material;
7. Cleanable, Non-poisonous plastic for Stringent sanitay Demands;
8. Recyclable, durable and washable.
web:www.structuresteelcn.com contact:+86 15966868228
steel structure manufacture