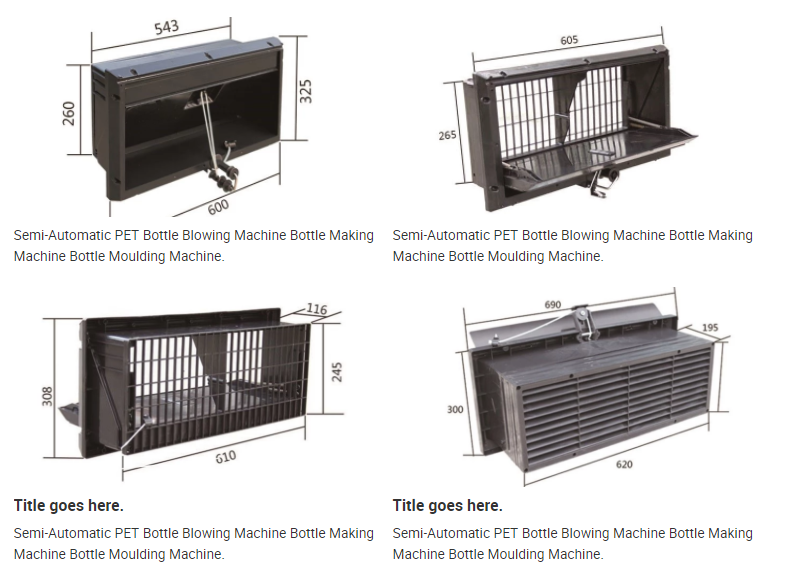 Description:
Adopt Excellent PS engineering plastic with a certain quantity of anti-aging agent under injection process; ensure a strong anti-aging function with longer lifespan.
Special design in window door connection part offers a better sealing when close up.
Protection net connection change from button type to bolts & nuts type, which effectively avoid the damage in transportation.
Reset Spring and Pulley support are all made of excellent stainless steel, Lifespan is extended.
Added with special designed pull rod pulley which reduce friction and facilitate installation mostly by holding up pull rod or steel rope.
Light trap can be offered in clients requests. Bolts connection gets the easy installation, save cost.
Air guide plate can be offered in clients requests. Added spring enables air guide plate to adjust it's angle according to the window door opening angle.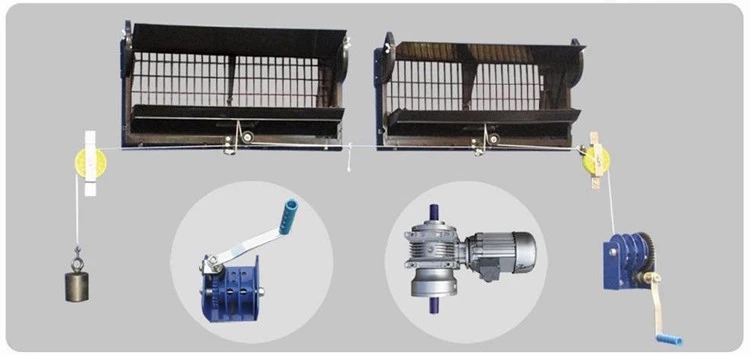 Features
1. Dimensions:
600*325*160mm,600*300*160mm,645*310*160mm,690*300*160mm
2. Made from superior engineering plastic, air inlet anti-UV, anti-aging, and long lasting.
3. The use of a reasonably designed protective net helps prevent birds and insects.
4. With a 20 mm polystyrene insulation board filled inside, the air inlet effectively prevents heat dissipation in winter.
5. The patented pull is easy to open and close because rolling friction cusses low friction.
6. The reset spring made of quality stainless steel is durable and rust resistant.
7. During operation, please keep the pressure at the set value of the negative pressure gauge.
8. The air inlet features three opening angles for more reasonable ventilation.
9. Generally, air inlet close to exhaust fan are of small opening angle and those relatively far from the fan are of large opening angle, so as to achieve uniform ventilation.
10. WZH air inlets is convenient to install, which can be installed in a window area directly
Model specifications
Frame size(mm)
Installation mouth size(mm)
ZN-600
600*325*160
550*260
600*325*230
550*260
ZN-645
645*310*150
620*250
ZN-690
690*310*240
650*250
690*310*160
650*250

Installation notification:
The installation wall must be in a same line;
15cm scope from the air inlet must be solid wall to enable catch expansion bolts(Hollow wall is prohibited);
In avoid the rain flow backward, The Hole bottom inner side must be higher than outer side;
Reserved wooden-frame must be in a same line with installation wall.
Reserved Hole Dimension: 560mm X270mm
Air Inelt Advantages:
1. Made of plastic injection molding, high strength, high toughness.
2. With UV resistant additive, air inelt has stronger anit-ageing ability, longer service life, better sealing, flexible opening, with anti-bird net.
3. Double springs ensure excellent sealing.
4. Can be controlled by manual winch or automatic winch.
web:www.structuresteelcn.com contact:+86 15966868228
steel structure manufacture