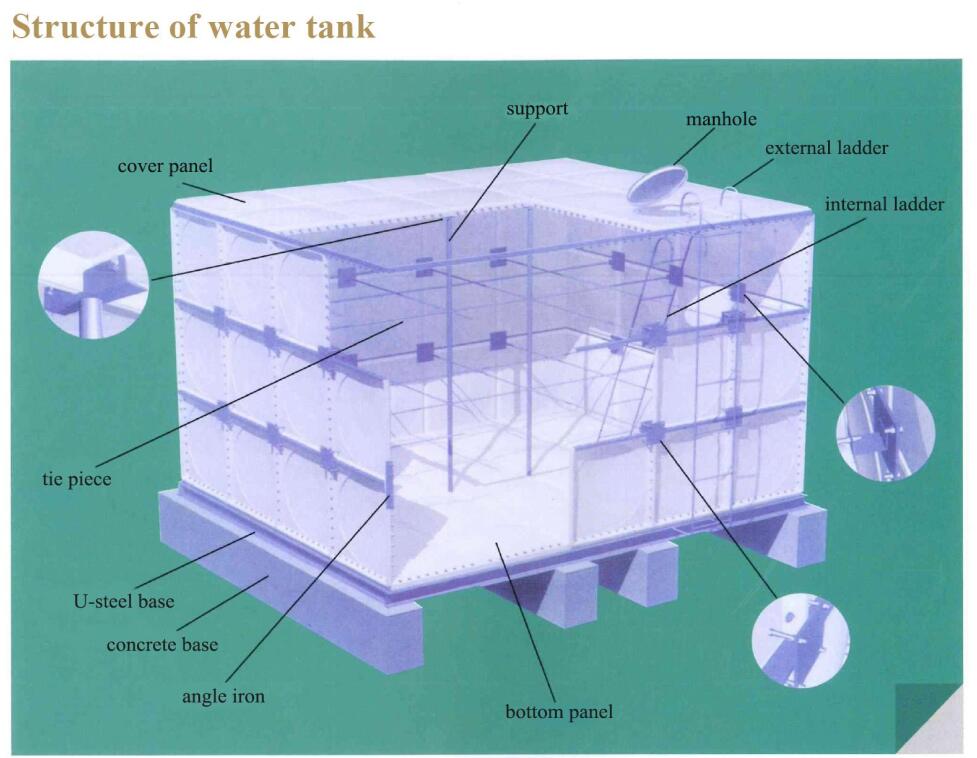 Product introduction


Hot dip galvanized water tank is mainly made of Q235 steel plate, hot dip galvanized water tank is a new
type of water tank manufactured in accordance with 92SS177. The manufacture and installation of this
product are not affected by civil construction, no welding equipment, the surface of the use of thermal zinc
corrosion treatment, beautiful and durable, prevent secondary pollution of water, beneficial to human health,
and meet the requirements of building products standardization, serialization, factory.
1. Fully bolted connection, on-site assembly, quick and convenient assembly, special non-toxic sealing strip is
adopted during assembly, no leakage or lax sealing phenomenon will occur;
2. Special pull rod structure in the water tank makes the mechanical properties more reasonable and the
height can reach 5 meters;
3. galvanized water tank on the installation site without special requirements, no lifting equipment, volume
can meet all user requirements.
Galvanized water tank is used for storage and regulating water tank of building water supply, expansion and
condensation water tank of heating system and temporary water storage tank of building construction, geological survey, industry and national defense engineering.
1.Usually our water tank is designed for drinking water,if use it to store hot water or other liquid(chemicals,oil),please notify us before making order,invoid heat inside water tank(steam heating is forbid)

2.Please check more than 2 times one year in the using progress,check whether the accessories is loose,corrosion or not,and check the water tank is deformation or not.

3.Please keep more than 500mm space in order to installation and maintenance.

4.Don't allow other pressure inside the tank,if have please inform us.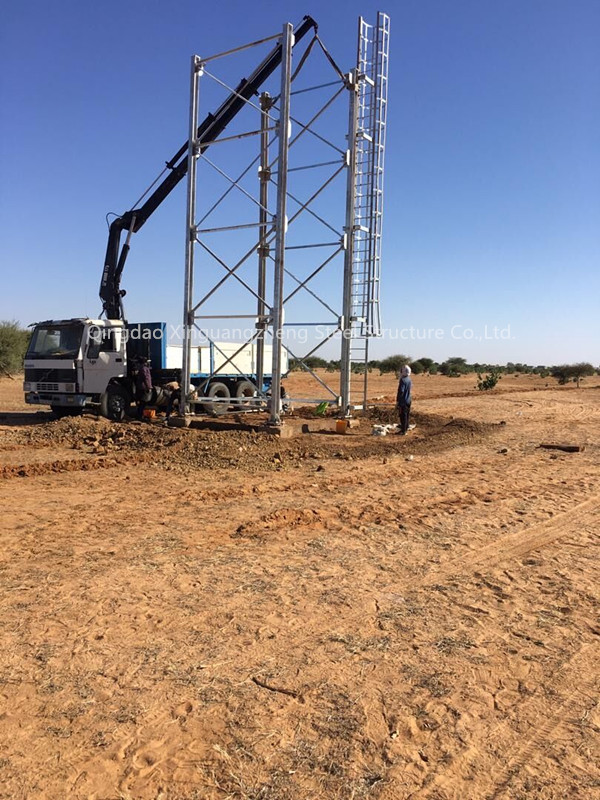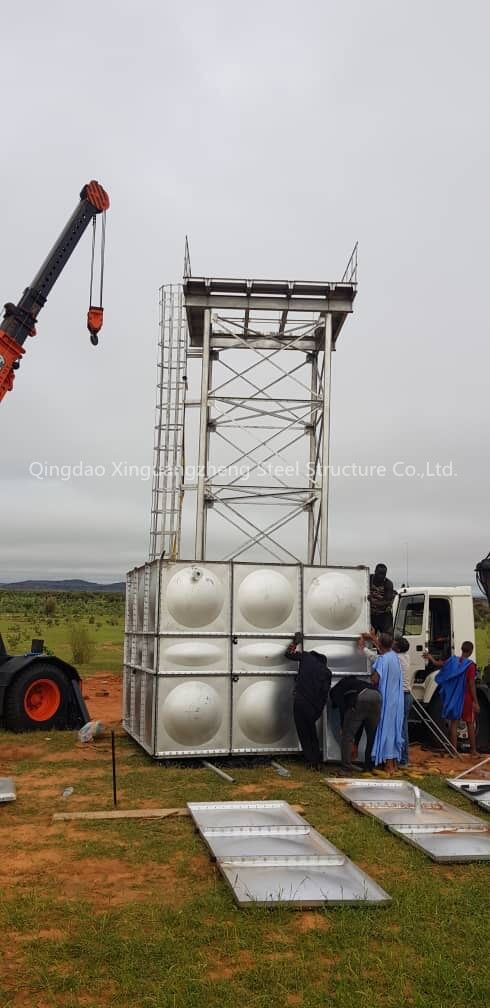 web:www.structuresteelcn.com contact:+86 15966868228
steel structure manufacture